Posted by Lauren Crawford on 20th Aug 2014
Hello everyone!
The life of a working newlywed is busy, to say the least. It's been over a year since I married my man, and it sometimes feels like we are still getting used to things - like being married. The twists, turns, challenges, new jobs, lost jobs, and stack of bills to be paid always seems never-ending. But would I have it any other way? Nope. Hence, inconsistent blog posts are one of the results of this season. So thanks for being patient!
In this process of reflecting on my Spring wedding, it has been a temptation to make mental lists of things I wish I did differently. So, I will continue to focus on the positive. In the last post for this blog series, I will share another aspect of my wedding that I loved.
3. My color scheme/flowers
The inspiration for my wedding colors came from this Pinterest image: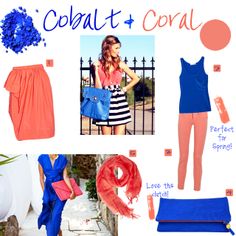 Coral is one of my absolute favorite colors, and royal blue is my husband's favorite. So this was the obvious combo! However, I learned along the planning journey that there was NO way to get everything in these EXACT shades. After some times of dealing with this devastation (yes, I was being really dramatic about it), I decided that I guessed it was okay to have everything in their relative color families. This would include baby blue, pink and peach. We had lots of neutrals as well, so the bolder shades would be a great "pop" of color. Did everything match in the end? Not necessarily. But we went with it! We confidently displayed numerous shades of blue-ish and coral-ish things and used our flowers to tie everything together. I didn't end up with cobalt heels like I had planned, and the bridesmaid dresses look more of a berry pink in our pictures than coral, but who cares? Here are some more pictures of our Spring wedding: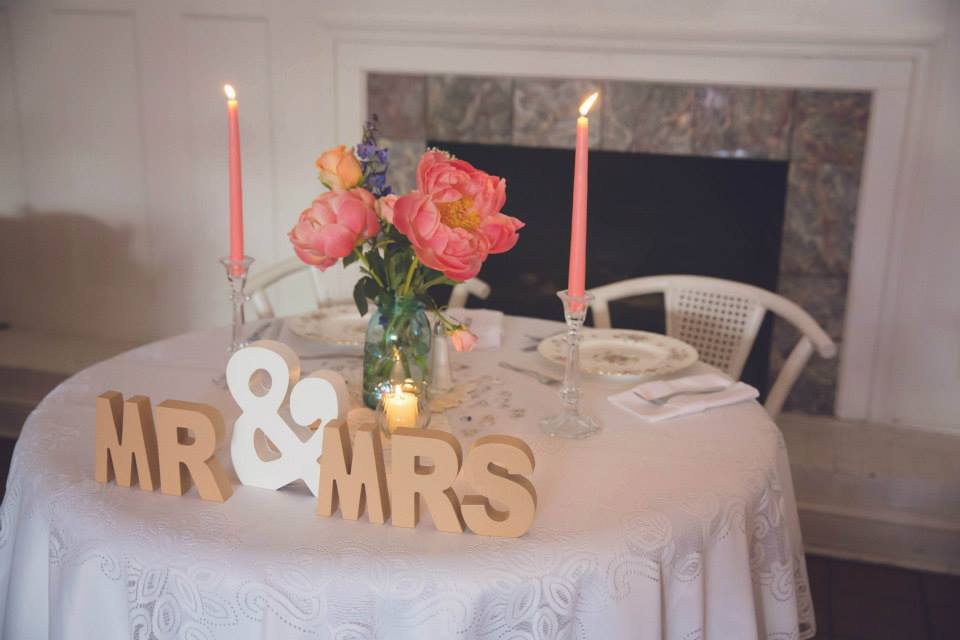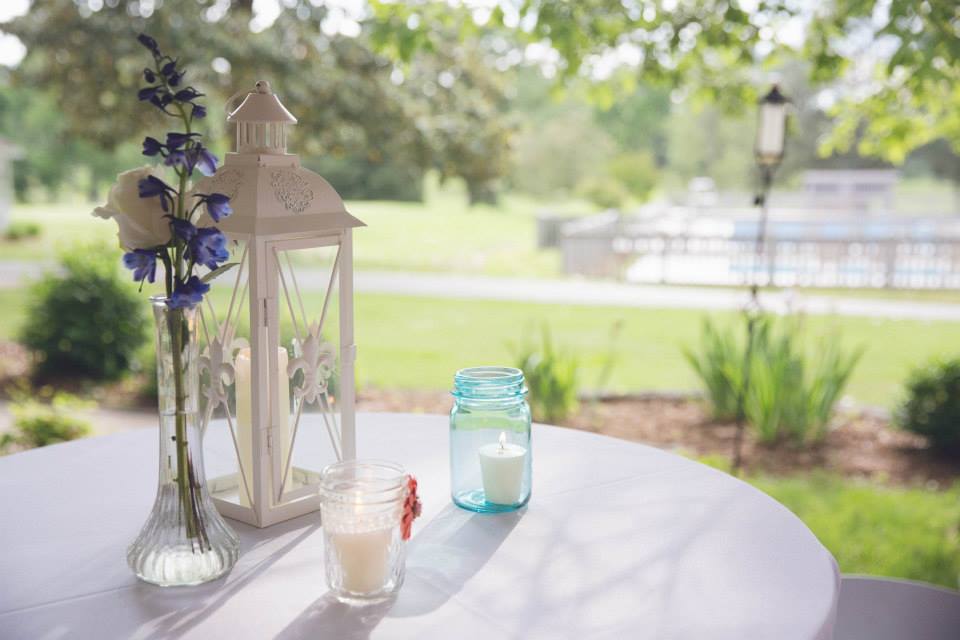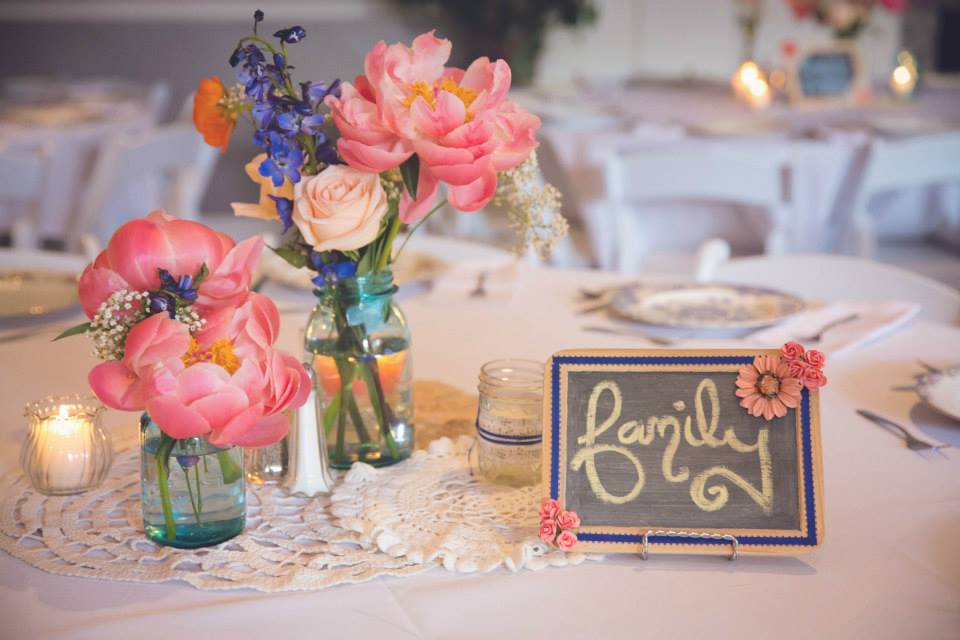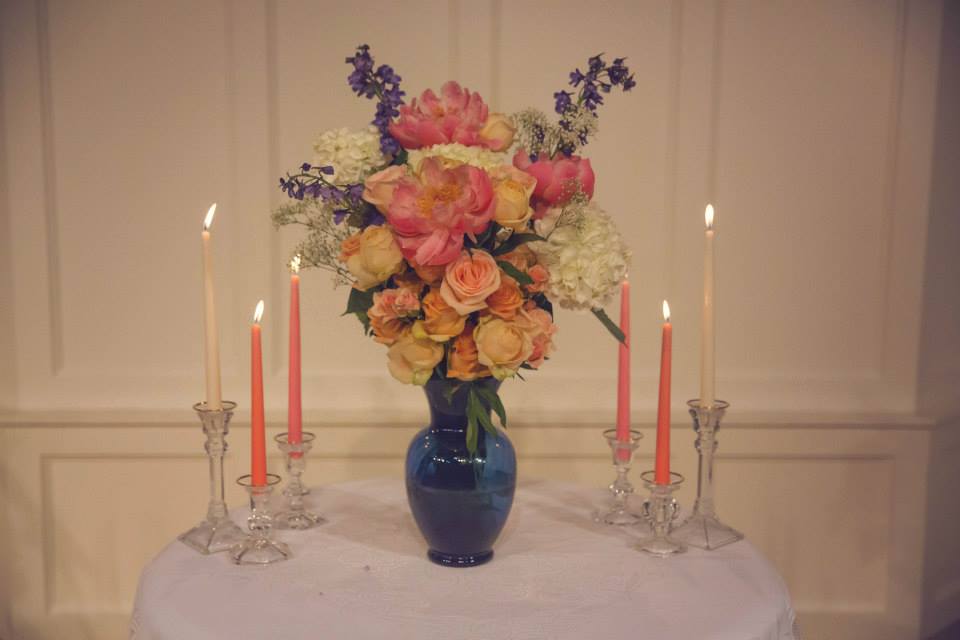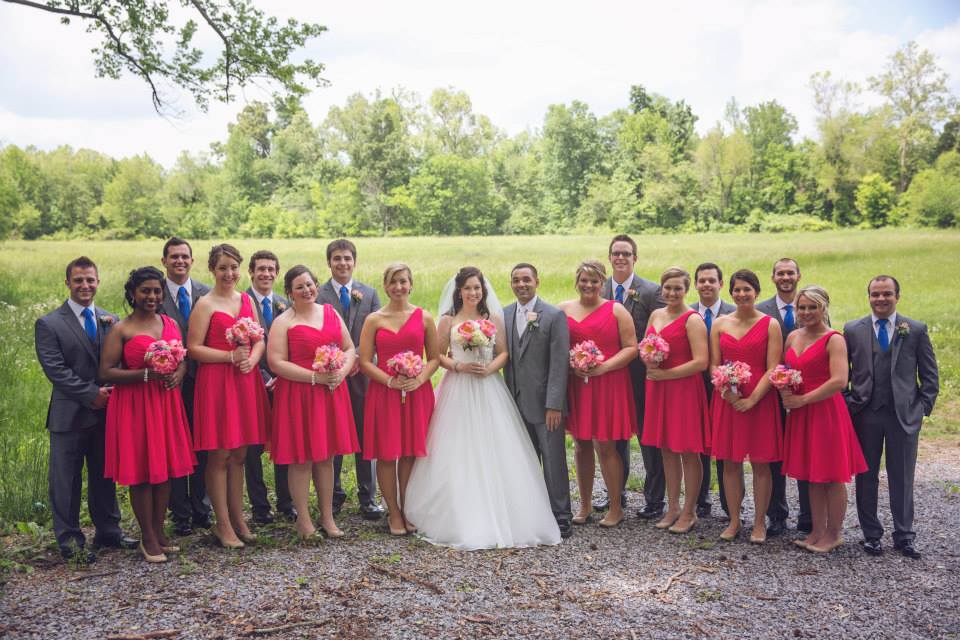 Oh and the lanterns? They are from Affordable Elegance of course! They doubled as aisle decor for the ceremony as well as centerpieces at the reception. You've got to love a good lantern!
Well, enough about my wedding. Here's to the beginning of Fall Wedding Season!