Posted by Malinda Kapfhammer on 28th Feb 2016
At Affordable Elegance Bridal we are all about wedding veils. But if you are looking for alternatives to the traditional veil, we've got you covered!
We have some elegant alternatives for you.
Birdcage Veils
Birdcage veils are made of French or Russian netting or bridal tulle and come in a variety of styles and colors. They can be worn with or without a decorative comb or pin.
Some of our favorites include:
This veil features the addition of rhinestones in the netting plus a chic feather fascinator. A great accessory for a vintage inspired wedding.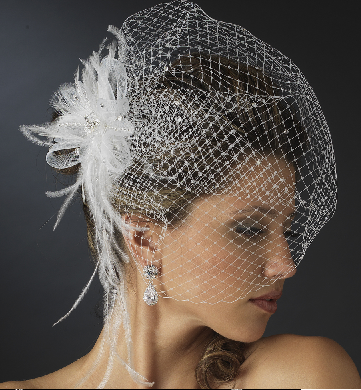 Rhinestone Birdcage veil with Feather Fascinator
Our Crystal Edged Veil is also decorated with sparkling beaded lace.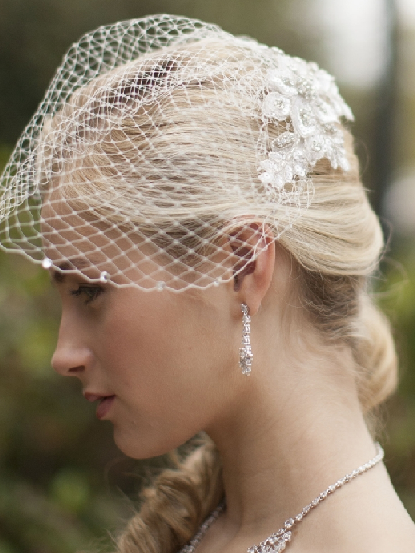 Lace Headbands
A decidedly feminine veil alternative is the lace headband.
This captivating headband features sculptured lace accented with Swarovski crystals and sequins for brilliant sparkle. It ties behind the head with ribbons.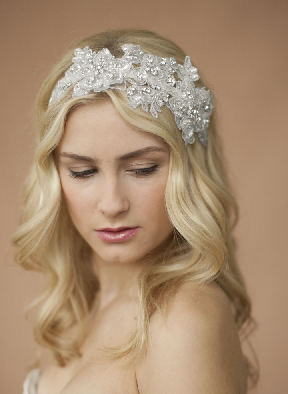 Beaded Sculptured Lace Headband

Our ivory lace headband is accented with crystals and pearls.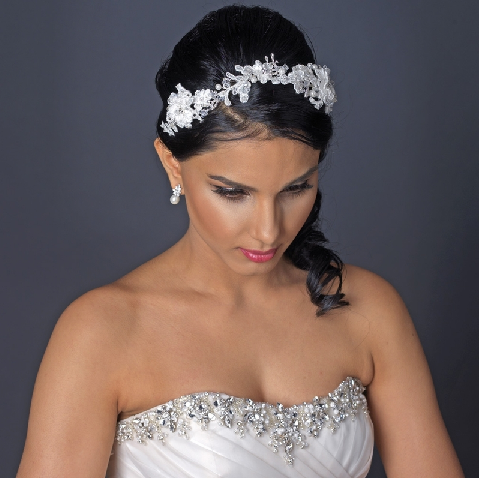 Wedding Hats
A high fashion hat can be a beautiful veil alternative as well.
This elegant bridal hat exudes vintage charm with a Russian netting bow, feathers and crystals.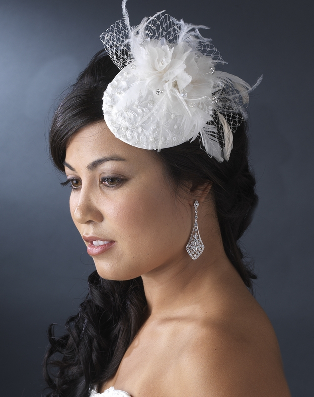 This sophisticated wedding hat features a beaded floral decoration accented with feathers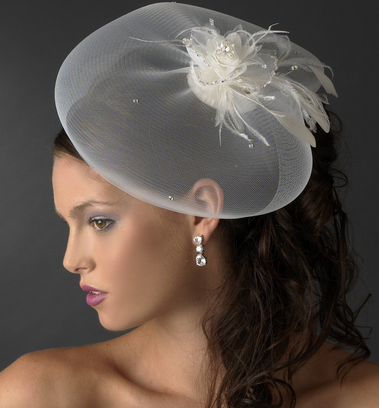 Bridal hat with feather accents
Our most popular bridal hat has it all - a pearl lined hat with flower, crystal and feather accents coupled with a rhinestone decorated birdcage veil! We love it!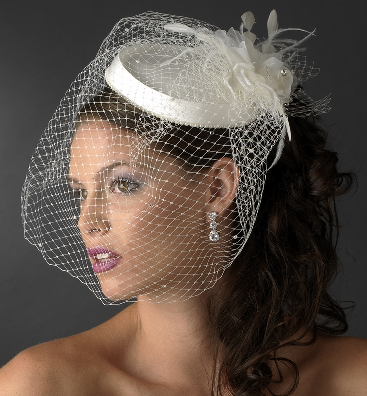 Vintage Bridal Hat with Birdcage Veil
Do you need help choosing the best headpiece for your bridal ensemble? We would love to help! Just contact us and we'll be happy to work with you to find the best options,