Extra Width Wedding Veils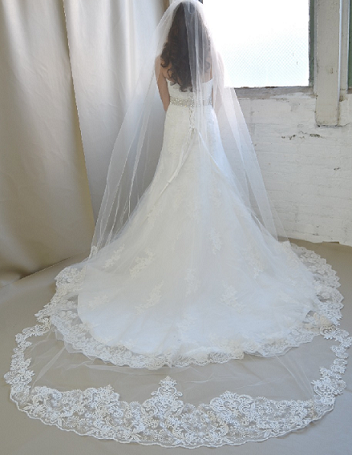 Are you looking for a wedding veil wider than the standard 72 inches? These veils are all made with an extra full cut. Whether you are wanting to pair it with an extra full ballgown style wedding dress or just like the drama of the wider veil, we have the styles for you!
Featured here is the gorgeous lace wedding veil E1183L by Elena Designs that has both extra length and extra width styling.