Posted by Malinda Kapfhammer on 5th Mar 2016
Are you planning a rose gold theme wedding or using rose gold accents? If so, you're not alone. Rose gold is quickly becoming the must-have metallic for reception decorations and bridal accessories alike. We just love rose gold for weddings - it coordinates so beautifully with the softer blush hues of Spring and also the deep burgundy colors of Fall.
You'll find lots of ideas for using gold of every sort in our popular Pinterest board Rose Gold Weddings. Here you'll find rose gold shoes, handbags, centerpieces, linens, cakes and even invitations. We love the rose gold painted mason jars like these from How Sweet it Is-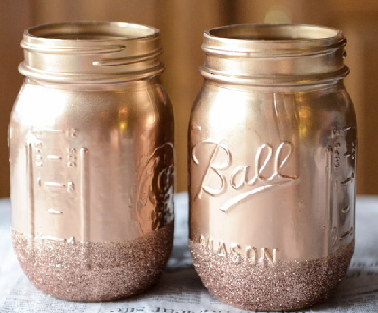 who knew you could buy rose gold paint? One of our favorite ideas is the sequin tablecloths - like this one for sale or rent at Linen Tablecloth.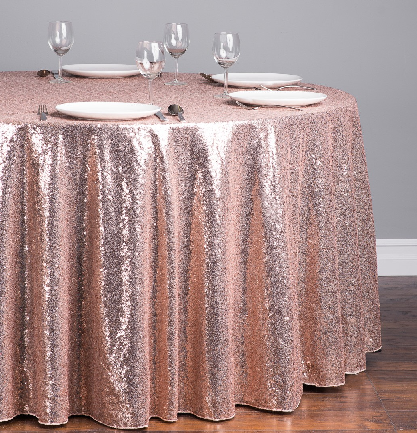 And as for rose gold jewelry, we have a few ideas! Check out our rose gold necklace and earring sets for jewelry like this striking floral set for the bride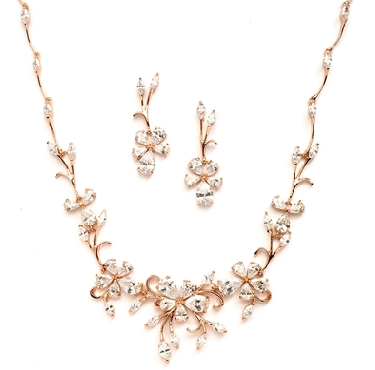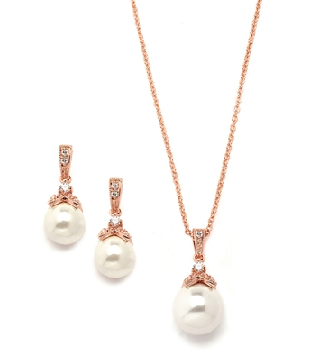 and this elegant pearl set for the bridal party.
Or if you are looking for earrings, we have them from dainty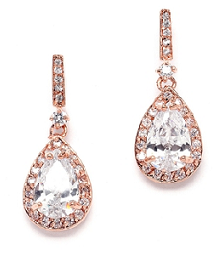 to dramatic.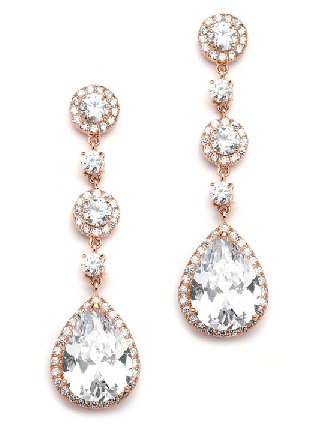 There's also a beautiful crystal belt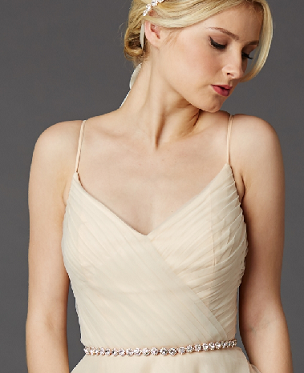 and coordinating headpiece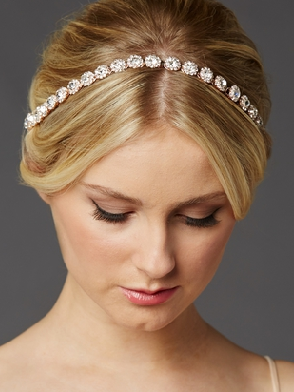 Visit our Rose Gold Wedding Section for many more accessory ideas!
Need assistance in choosing the best accessories for your wedding? Just contact us and we'll be happy to help.