Posted by Lauren Crawford on 8th Feb 2017
Happy February! Ready or not, the second month of this new year is upon us. We cannot believe the new year is already here, but who doesn't love a fresh start? We are so excited for this year and to continue serving you as your ultimate source for everything but the dress while keeping you within your budget!
So, with each new year comes new trends and we are already LOVING everything we've seen so far. Since it's the month of LOVE, we want to share 3 trends with you that we are currently obsessed with:
1) Accessories with Subtle Color
As you're scrolling through your Pinterest feed perusing pictures and ideas for your Dream Wedding board, do you notice less and less white? No, we aren't talking about hot pink or electric blue (although we think those are super fun accents!) For those still wanting to keep that traditional and elegant yet not cookie-cutter look, we are loving the incorporation of soft, feminine colors like blush, rose gold, rum pink and champagne in headpieces, veils and even dresses and décor. Wondering which shade of blush, pink or gold goes best with your look? We can send you swatch samples and even help you with pairing suggestions – feel free to send us a picture of your dress and we can coordinate your look together to help you look beautiful and, most importantly, like YOU.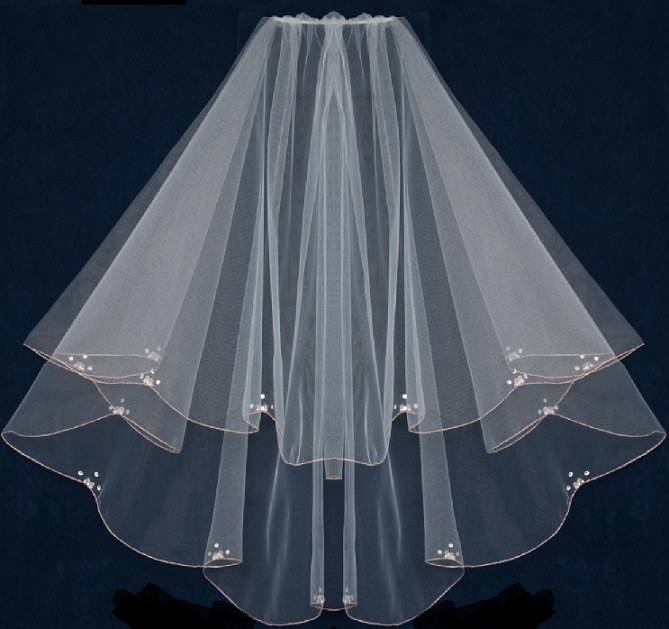 Psst.. This beautiful Rose Gold Wedding Veil is a custom made top-seller!
Image via Pinterest
Follow our Rose Gold Palette Pinterest board for more inspiration!
2) All About That LACE
..'bout that lace, 'bout that lace.
Who doesn't love a gorgeous lace-trimmed veil? We are seeing more and more brides move away from the rhinestone and CZ-studded edges (not that we don't love those too!) to embracing the more vintage-but timeless- look of lace when selecting their veil. Lace edging can vary in width from ½" to 5" depending on how dramatic you want your look to be. You can also choose to go with a veil that has just lace trim or lace and beading to create more sparkle. We are obsessed with lace headbands and face veils, boleros (for cozy Winter weddings), shoe detailing and even décor! Yes, please.
If you love lace as much as we do, check out our Lace Wedding Ideas Pinterest board here.
3) Vintage Staging
Not sure what we are talking about? Have you ever seen those beautiful pictures of a bride and groom sharing an amazingly vintage settee, an array of mismatched milk glass cake or pie stands, or a collection of mirrors or frames with a vintage-glam touch? Little (or large) vintage staging areas are all the rage this year and we are totally into it. I went to the MOST BEAUTIFUL AND MAGICAL wedding ever (yes EVER) last June celebrating some dear friends of ours. It was in the middle of a forest, but in the best way possible. Picture a huge clearing with large wooden church pews, cathedral windows, chandeliers hanging from branches, strung twinkling lights, a beautiful vintage rug for a dance floor, stunning floral arrangements in large antique vases, a staged vintage seating area.. I could go on. It was seriously amazing, y'all. Here are some pictures for you to drool over: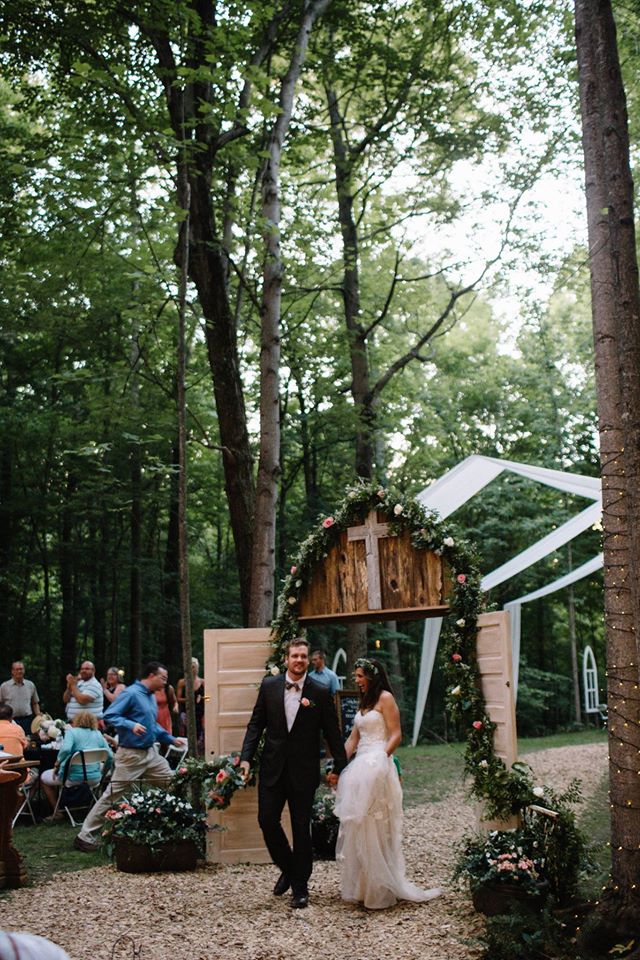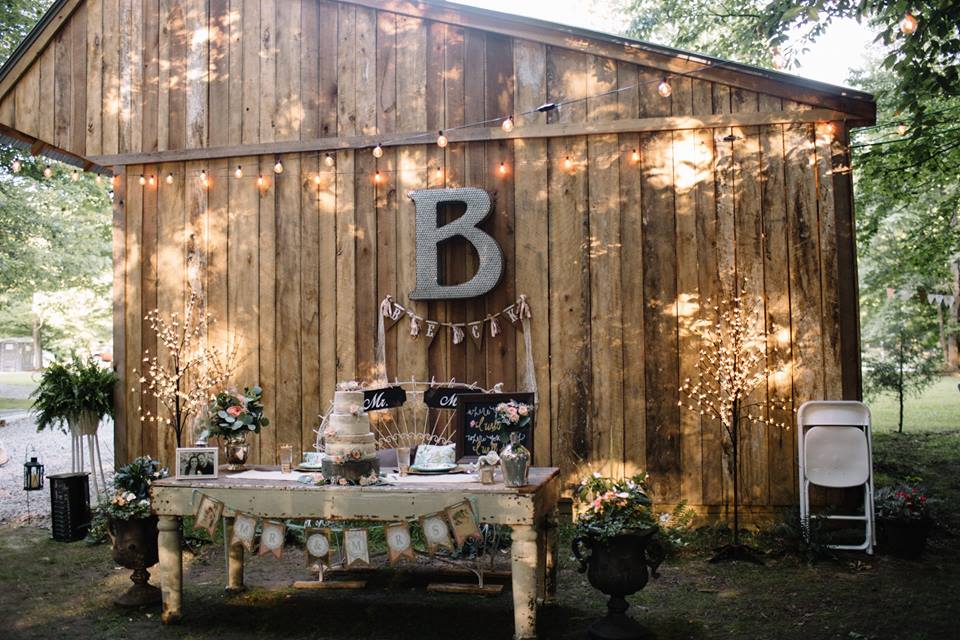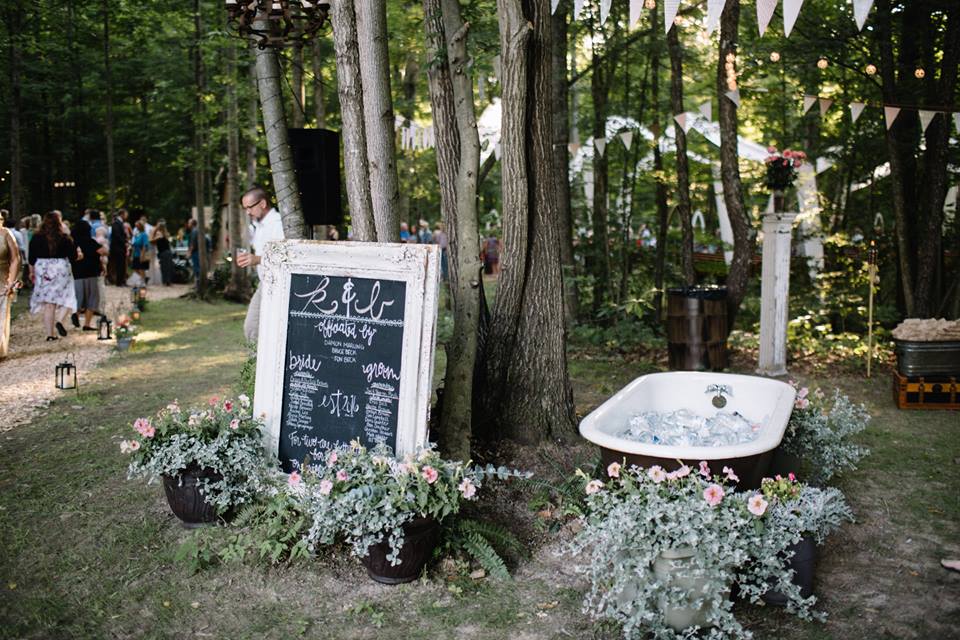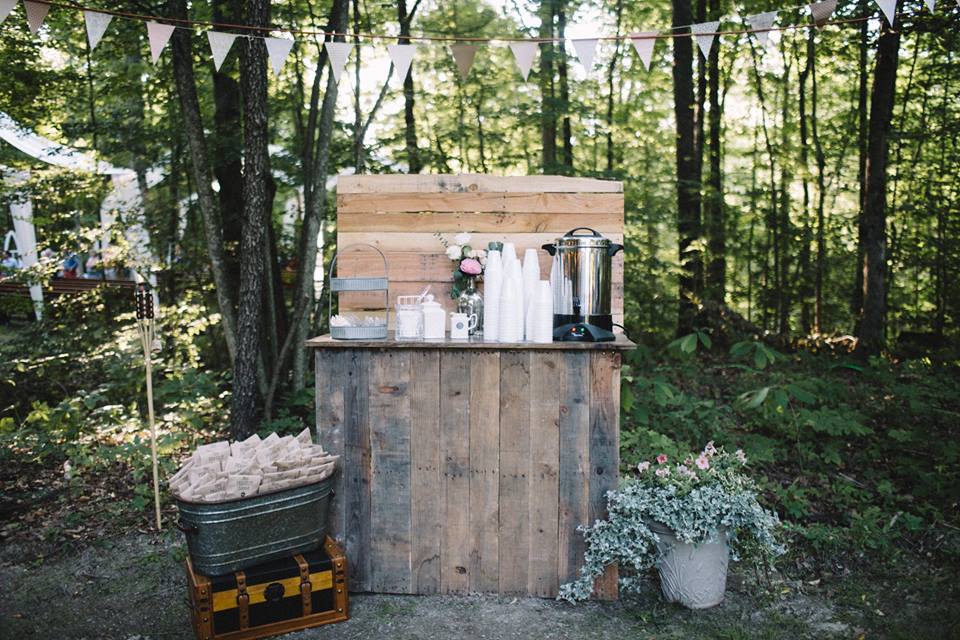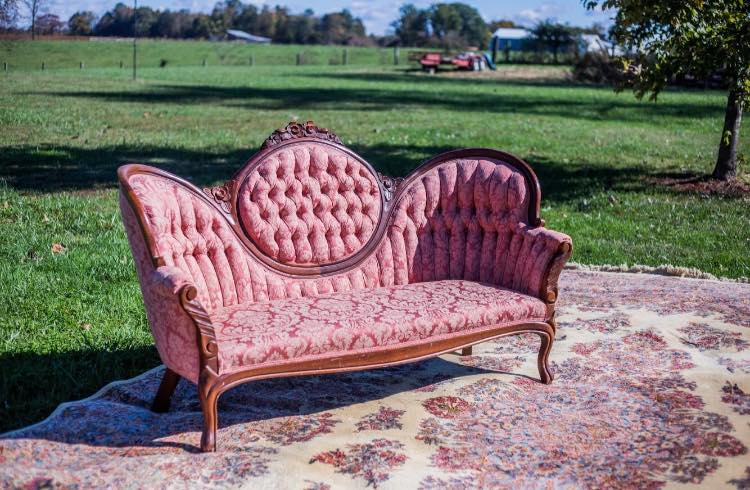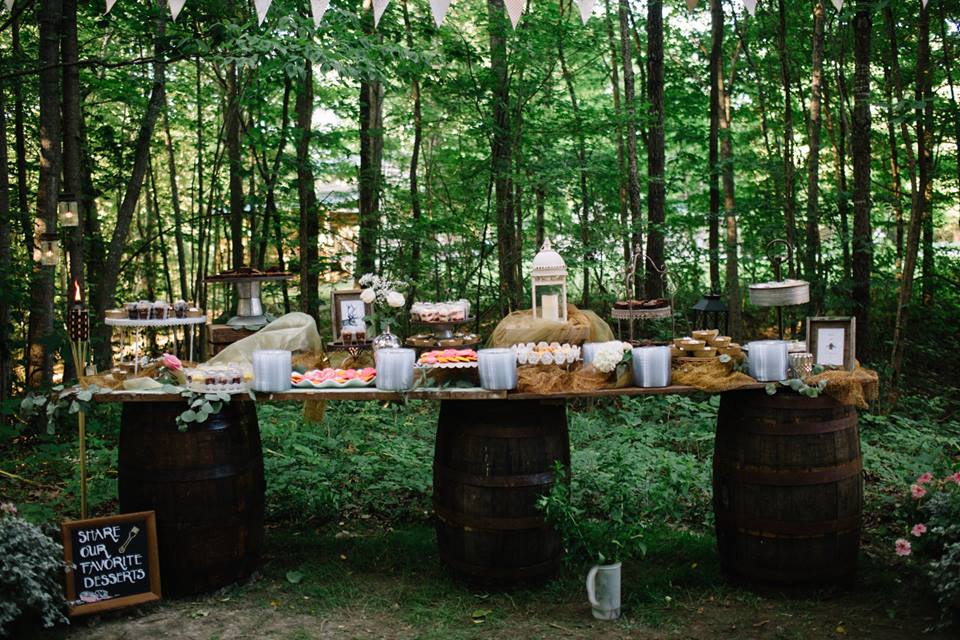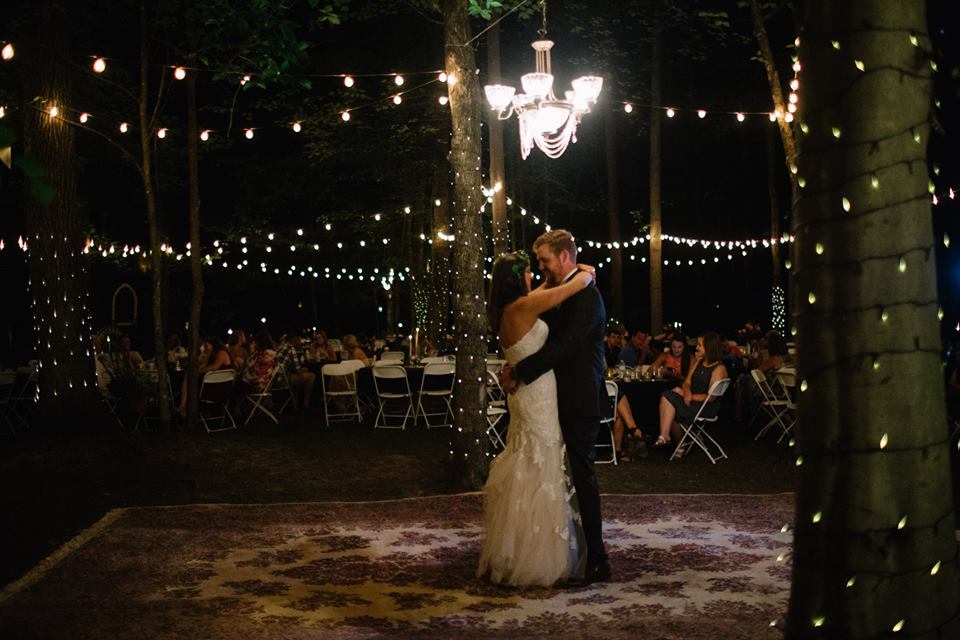 Photos by the wonderful Ali Marsh https://www.alimarsh.com/
Anyway, the amazing couple who put it all together opened up their own vintage rental company (Beck and Call - how cute is that?) shortly after! They really know what they are doing. Check them out at http://www.beckandcallvintage.com/
4) Romantic Floral Headpieces
Who doesn't want to channel their inner flower child or forest nymph? If you want to forego a veil or traditional headpiece, change it up with a rustic and romantic flower or greenery crown! You can use real or fake flowers or even a glamorous beaded headpiece that you can wear alone or in addition to a veil. Here are some of our favorites: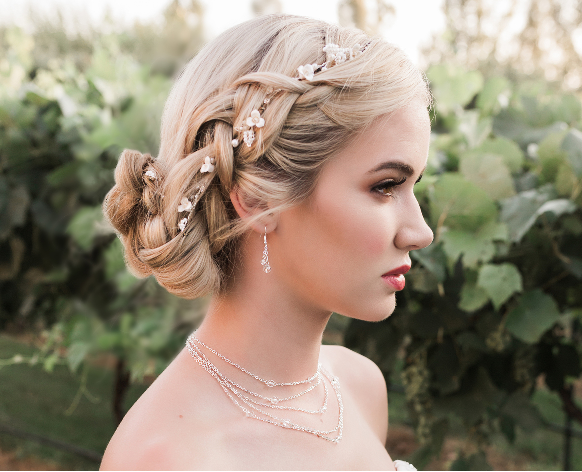 Image via WeddingWire (Amber Fallon Photo)
What are your favorite trends so far this year? We'd love to hear from you!