All Place Card Holders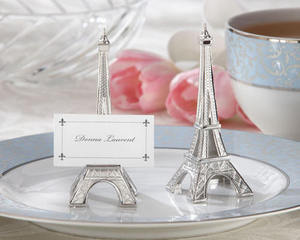 Shop our extensive selection of place card holders for your wedding or special event! Our place card holders are designed to reflect your theme and individual style at your wedding reception or party. We have all the latest styles from vintage inspired to beach and nautical themes. An affordable option is to have your place card holders also be your guest favors! Our place card holders can be purchsaed in any quantity - just email or call us for a quote!
Featured here are our Eiffel Tower Place Card Holders.